If you are organising an event in York and you need a catering company who values quality and attention to detail, then you have come to the right place. The Hog Roast York team are the most experienced and well-renowned hog roast company in this part of North Yorkshire. We give it our all in every event we cater for and we always go the extra mile to ensure every aspect of our food and service is absolutely perfect for your needs because we understand how important high quality catering is for people to have a positive and enjoyable experience. If you want a mobile menu that packs a punch, we are on hand to provide it. You can enjoy the best hog roast catering combined with a bespoke menu that we will design and create just for your event.
Unbeatable Hog Roast Catering For Any Occasion
The unrivalled quality of our hog roasts and our diverse menus make Hog Roast York the ideal catering option for any occasion, from wedding receptions and birthday parties to large outdoor events and corporate entertaining. We offer a range of buffet and 3 course meal options depending on the occasion and how formal you would like your event to be and we can even provide full table service and treat you to an elegant canape welcome reception. We are also able to cater in any type of location for any size of event, including large-scale outdoor catering and smaller private parties in indoor venues. We are able to do this because the Hog Roast York team are incredibly versatile, and we are able to cater to a consistently high standard in any environment.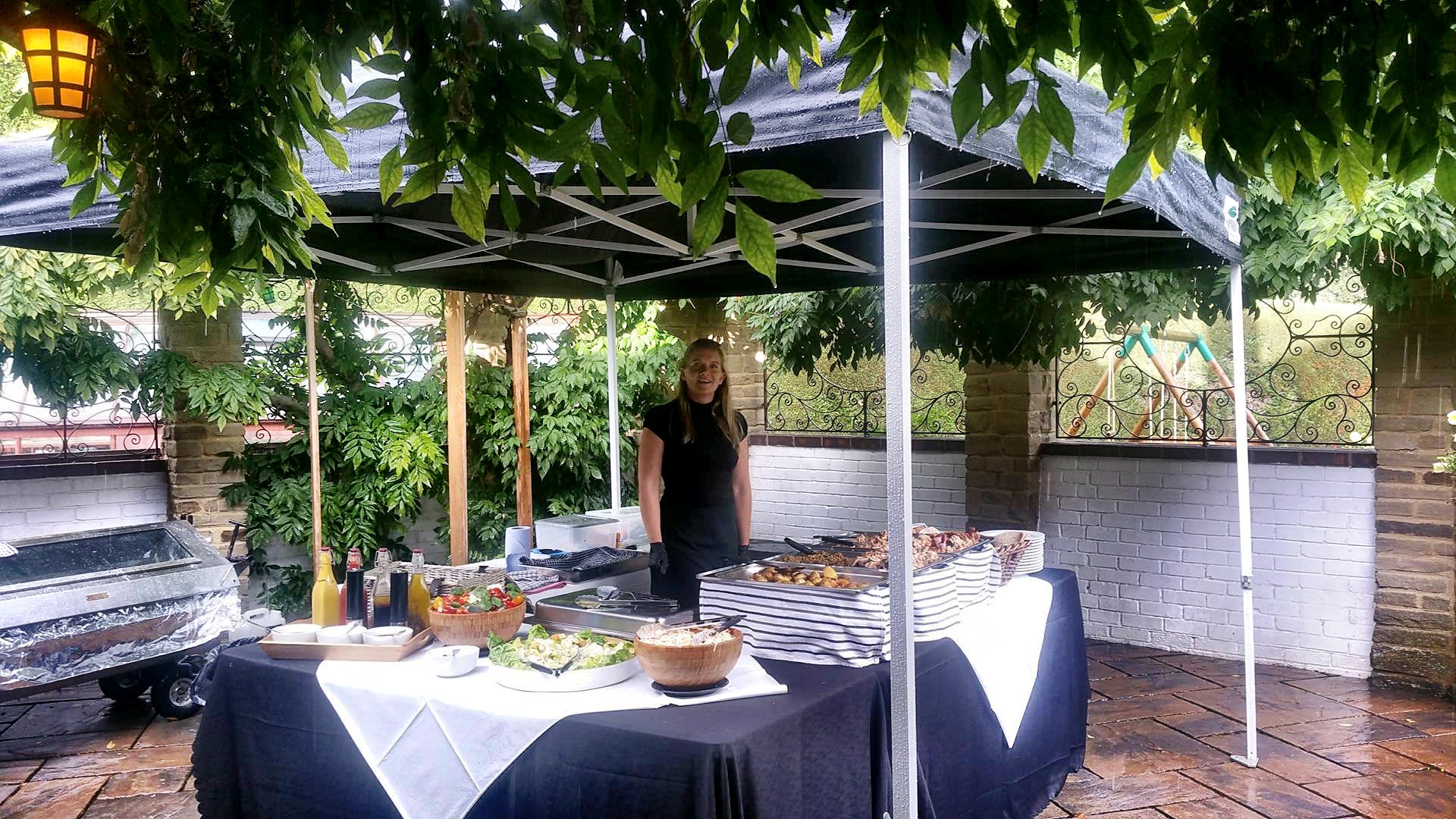 Our hog roast cooking equipment is just as versatile as our team and it can be set up and used at maximum efficiency in any sort of environment, as well as being designed to cook a range of vegetable and potato dishes in addition to helping us produce the most succulent and mouth-watering slow roasted meat time and time again.
Everything we use here at Hog Roast York is of the finest quality. From our equipment, our staff and very importantly our ingredients. Sourcing local, quality produce is a key factor in creating the Best Hog Roasts around for miles! You can rest assured that the ingredients we select have always supported local businesses and farmers. In the 21st century it's so important to offer diversity, choice and of course cater for all the dietary requirements. All we ask is that you let us know in advance and we will produce fantastic alternatives for those with special requirements. We aren't just famous for fantastic Hog Roasts, but offer so much more.
Hire A Hog Roast Machine in York
If you would prefer to create your own memorable hog roast experience for a party you are planning, we can help you to achieve this by hiring one of Hog Roast York's cutting edge hog roasting machines. Our equipment is considered to be the most advanced hog roast machinery in Europe, and it is all designed and manufactured by us. Even if you have never attempted this kind of catering before, our knowledgeable team will ensure you are provided with the most suitable machine for your event catering needs and that you are given all the advice you need to be able to produce some melt in the mouth pork yourself. Hiring a hog roast machine from us is a great way of catering for a lot of people without having to go overboard with your budget, not to mention a very sociable option for a party as everyone can gather around and watch the meat cooking, giving you the opportunity to impress your guests without even breaking a sweat.
The Hog Roast York team can provide the ideal package for all of your catering needs in any location in York and offer you the highest standard of food and service from start to finish.