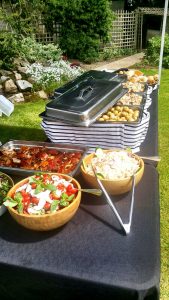 We have spent a quarter of a century providing hog roast catering services all over the ancient city of York. There is no more befitting cooking method for this historical place than hog roasting and you won't find a more skilled or experienced company than us. Over the years, we have mastered this culinary art and introduced it to a much broader audience by providing an all-round catering service. Our skilled chefs can prepare a variety of different meats in our versatile machines, not just pork, with equally delicious results. We also offer complete catering packages for all occasions and we always adapt our menus to ensure all of your needs are met and all of your guests have an unforgettable dining experience.
Our Range Of Menu Options
Hog Roast York is a truly unique catering company because although we specialise in slow-roasted pork, we are just as adept at creating exciting dishes using a range of other ingredients. Our alternative meat options include sirloin of beef, organic chicken and spring lamb, amongst many others, all prepared using the same slow-roasting method. Our range of salads, potato options and seasonal vegetables to accompany the meat are prepared with equal care and skill by our catering assistants.
We can also provide imaginative vegetarian alternatives and gluten-free options for guests with different dietary requirements. We can supply formal menus for weddings and corporate events with front of house and waiting staff, including canapes, starters and desserts, or informal buffets for private and parties, and everything in between.
Whatever your preferences, every single dish is always freshly prepared on-site using only the best locally-sourced ingredients and we always go the extra mile to make every single detail exactly how you want it, in both the food and service we provide.
Suitable Locations For A Hog Roast
Our versatile approach to hog roasting and the intelligent design of our equipment, allows us to cater at any venue throughout York, either inside or out in the open air.  Our hog roast machines can easily be transported down narrow cobbled streets and set up in cosy function rooms, without dominating the space. Our equipment is not only incredibly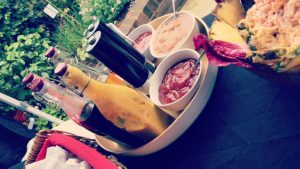 efficient, it also looks very sleek and stylish, which means however formal the setting, it will never look out of place.
Hog Roast York can travel to any location in the city, adapt to any surroundings and produce amazing results every time.
Why not give us a call today if you would like to find out more about us or to enquire about your next event.